Analisis Tingkat Kemandirian Daerah Sebagai Ukuran Keberhasilan Otonomi Daerah Di Pemerintah Kota Tual
Abstract
ABSTRACT
Achieving good regional financial performance is the desire of all regional government administrators throughout Indonesia. Therefore, an analysis of regional financial performance is needed to determine the achievements that have been achieved in the administration of government and regional development. Based on these considerations, this paper is focused. The method used in this paper is a quantitative descriptive research method. The data related to the realization of the APBD during the 2017-2020 period became the main data accompanied by an explanation when free interviews were conducted. All of this data is then analyzed using several relevant regional financial ratios according to the focus of this paper. The results obtained are that: The achievement of the Independence Ratio is in the instructive relationship pattern; Achievement Dependency Ratio is at high dependency status ; Operational Expenditure Ratio achievement is in high status; The achievement of the Capital Expenditure Ratio or development expenditure is at a low status: The achievement of the effectiveness ratio is at the status of sufficiently effective. Based on the five achievements above, it can be explained that the financial performance of the Tual City Government is in an unfavorable position.
Keywords: APBD Realization => Regional Financial Ratio Analysis => Regional Financial Performance
DOI:
http://dx.doi.org/10.30598/sosoq.v9i2.1449
Refbacks
There are currently no refbacks.
This work is licensed under a
Creative Commons Attribution 4.0 International License
.
Soso-Q: Jurnal Manajemen has been Indexed by:
---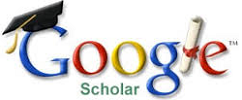 ---
Soso-Q: Jurnal Manajemen
p-ISSN: 2086-390X | e-ISSN: 2614-0012
Published by Soso-Q: Jurnal Manajemen, part of the Jurusan Manajemen Fakultas Ekonomi dan Bisnis, Universitas Pattimura.