ANALISIS PENGARUH INOVASI PRODUK DAN PROMOSI TERHADAP KEPUTUSAN PEMBELIAN DAN DAMPAKNYA TERHADAP KEPUASAN KONSUMEN
Abstract
This study aims to analyze the effect of Product Innovation and Promotion on
Purchase Decisions and Their Impact on Consumer Satisfaction of Ciptadent
Toothpaste in Ambon City. This research is a descriptive research. By using a
questionnaire as a data collection tool as many as 100 respondents. Sampling using
purposive sampling. The data analysis method used is Partial least square using
smartpls ver 3.0 which includes validity and reliability tests, as well as hypothesis
testing and model evaluation tests. The results of the analysis show that product
innovation affects purchasing decisions, promotions affect purchasing decisions and
purchasing decisions affect consumer satisfaction.

Keywords: Product Innovation, Promotion, Purchase Decision, Consumer
Satisfaction
DOI:
http://dx.doi.org/10.30598/sosoq.v9i2.1441
Refbacks
There are currently no refbacks.
This work is licensed under a
Creative Commons Attribution 4.0 International License
.
Soso-Q: Jurnal Manajemen has been Indexed by:
---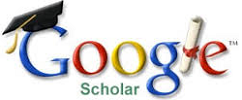 ---
Soso-Q: Jurnal Manajemen
p-ISSN: 2086-390X | e-ISSN: 2614-0012
Published by Soso-Q: Jurnal Manajemen, part of the Jurusan Manajemen Fakultas Ekonomi dan Bisnis, Universitas Pattimura.