ANALISA STRATEGI BERSAING PADA PERUSAHAAN JASA LAUNDRY (STUDI KASUS PADA FRESH LAUNDRY DI APARTEMENT GREEN PARK VIEW,
Abstract
ABSTRAK 
Penelitian ini bertujuan untuk mengetahui strategi bersaing usaha laundry kiloan pada Fresh laundry, dengan melakukan pembanding pada dua kompetitor usaha Laundry kiloan di apartement Green Park View. Penelitian ini merupakan penelitian kualitatif dengan menggunakan alat analisa SWOT. Adapun metode  pengumpulan  data  yaitu  melakukan  wawancara  dan  observasi.  Berdasarkan  hasil  penelitian maka strategi yang dilakukan oleh Fresh Laundry adalah mendatangi pelanggan, mengambil cucian, memprosesnya,  dan  mengantarkan  kembali  (door  to  door),    memberikan  jangka  waktu  pembayaran sampai  pengambilan  cucian  yang  kedua.  Apapun  kebijakan  dari  pemilik  fresh  laundry  akan memberikan dampak peningkatan atau penurunan pelanggan. 
 Kata kunci: Strategi bersaing, analisis SWOT.  
DOI:
http://dx.doi.org/10.30598/sosoq.v9i1.1342
Refbacks
There are currently no refbacks.
This work is licensed under a
Creative Commons Attribution 4.0 International License
.
Soso-Q: Jurnal Manajemen has been Indexed by:
---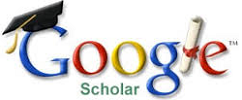 ---
Soso-Q: Jurnal Manajemen
p-ISSN: 2086-390X | e-ISSN: 2614-0012
Published by Soso-Q: Jurnal Manajemen, part of the Jurusan Manajemen Fakultas Ekonomi dan Bisnis, Universitas Pattimura.