ANALISA PEMASARAN PRODUK JURUSAN TEKNIK SIPIL (JTS) TERHADAP KEPUTUSAN PENGGUNA JASA MEMILIH JURUSAN TEKNIK SIPIL
Abstract
Abstract:
Marketing Analysis of JTS Products on Service  User  Decisions  to  Select  Ambon  State  Polytechnic  Civil  Engineering  Department. The  Department  of  Civil  Engineering  Ambon  State  Polytechnic  is  one  of  the  education  that leads to Vokasih education, education that prepares human resources that are ready to use in the  world  work  contest.  The  method  used  in  this  study  is  multiple  regression  analysis.  This analysis is used to find out how much the independent variable (7P marketing mix strategy) is dependent  on  the  dependent  variable  (Decision  of  service  users  to  choose  Ambon  State Polytechnic  Civil  Engineering  Department).  The  regression  general  equation  used  is  as follows Y = α + ∑bnXn + e. The results of the calculation of independent variable relations and the dependent variable influence each other shows positivity. Y = 2,442 + (0,126) x1 + (- 0,009) X2 + (0,39) X3 + (0,131) x4 + (0,031) 5 + (0,037) x6 + (0,054) X7. Adjustd R squar value of 0.071 or 71% as an independent variable influences the dependent variable and the remaining  residual  value  of  29%  is influenced  by  other  variables  not  included  in  the  study. the overall value of F count is 2.448 and a significant value of 0.022. the result of the F table value is 2.10, then F count 2.448> 2.10 then Ho is rejected. 
Keywords: JTS Product Marketing, Service User Decision, Civil Engineering Department
DOI:
http://dx.doi.org/10.30598/sosoq.v9i1.1330
Refbacks
There are currently no refbacks.
This work is licensed under a
Creative Commons Attribution 4.0 International License
.
Soso-Q: Jurnal Manajemen has been Indexed by:
---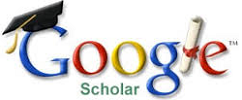 ---
Soso-Q: Jurnal Manajemen
p-ISSN: 2086-390X | e-ISSN: 2614-0012
Published by Soso-Q: Jurnal Manajemen, part of the Jurusan Manajemen Fakultas Ekonomi dan Bisnis, Universitas Pattimura.