PENGARUH LINGKUNGAN KERJA DAN KEPERCAYAAN TERHADAP KINERJA PEKERJAAN STUDI KASUS PADA GURU-GURU BERSERTIFIKASI DI KOTA AMBON
Abstract
ABSTRACT
This research aims to determine the significant effect of  work environment, work  trust on work performance  at  the  certified  teachers  at  city  of  Ambon.  The  method  used  in  this  research  is quantitative research methods. And the sample used in this study were 375 employees. Based on the  results  of  multiple  linear  regression  analysis,  it  is  found  that  the  most  dominant  factor influencing work performance. This  work environment is evidenced by the largest standardized coefficient value, which is 0.413, compared to the standardized coefficient of trust, which is 0.190. Thus,  work  environmenet  has  a  very  positive  and  significant  effect  on  work  performance.  The better the work environment, the work performance will increase. Trust has a positive effect on work  performance,  meaning  that  if  the  work  encironment  system  provided  is  better,  work performance will increase. 
 Kata Kunci :Work Environment , Trust , Work Performance 
DOI:
http://dx.doi.org/10.30598/sosoq.v9i1.1324
Refbacks
There are currently no refbacks.
This work is licensed under a
Creative Commons Attribution 4.0 International License
.
Soso-Q: Jurnal Manajemen has been Indexed by:
---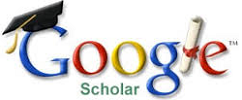 ---
Soso-Q: Jurnal Manajemen
p-ISSN: 2086-390X | e-ISSN: 2614-0012
Published by Soso-Q: Jurnal Manajemen, part of the Jurusan Manajemen Fakultas Ekonomi dan Bisnis, Universitas Pattimura.