ANALISIS FINANSIAL DISTRESS PADA RUMAH SAKIT SUMBER HIDUP GEREJA PROTESTAN MALUKU DI KOTA AMBON
Abstract
This study aimed at determining the position of Sumber Hidup Hospital, Maluku Protestant Church according to the financial distress analysis. In this study, the hypothesis being tested was how is the position of Sumber Hidup Hospital, Maluku Protestant Church in accordance with financial distress analysis? The data used in this study were 19 months of monthly financial reports on Sumber Hidup Hospital, Maluku Protestant Church from 2019-2020. The independent variables were the liquidity ratio, leverage ratio and profitability ratio. The dependent variable in this study was financial distress. The analysis technique used was the comparative method. This study used the Altman Z-Score model to determine financial distress. The results of this study was categorized as being in financial distress for two consecutive years, namely from the year 2019 to 2020 where this condition showed the potential for bankruptcy of the company.
Keywords: Altman Score, Liquidity Ratio, Leverage Ratio, Profitability Ratio, Financial Distress  
References
Agus Sartono . 2010 . Manajemen Keuangan Teori dan Aplikasi (4 th ed.). Yogyakarta: BPFE
Ahmad Rodoni dan Herni Ali. 2010. Manajemen Keu-angan. Jakarta: Mitra Wacana Media
Ambarwati,S.D.A.2010. Manajemen Keuangan Lanjutan. Yogyakarta: Graha Ilmu
Anwar, Sanusi. 2011. Metodologi Peneli-tian Bisnis. Jakarta: Salemba Empat.
Arthur, J Keown, dkk. 2004, Prinsip-prinsip dan Aplikasi Manajemen Keuang-an, Penerbit Indeks, Jakarta
Brigham, E.F., dan J. Houston. 2001. Manajemen Keu-angan. Penerjemah Her-mawan Wibowo. Edisi Kedelapan. Edisi Indonesia. Buku II. Jakarta: Erlangga
Brigham, F, Eugene, dan Houston, F, Joel. 2010. Dasar-Dasar Manajemen Keuangan. Jakarta: Erlangga.
Darsono, P. 2005. Manajemen Keuangan. Pendekatan Praktis. Kajian Pengam-bilan Keputusan Bisnis Berbasis Analisis Keuang-an. Jakarta : Diadit Media.
Fachrudin, Khaira Amalia. 2008. Kesulitan Keuangan Perusahaan dan Personal. Medan: USU Press.
Freddy, Rangkuti. 2006. Teknik Mengukur dan Strategi Meningkatkan Kepuasan Pelanggan. Jakarta : Penerbit PT Gramedia Pustaka Utama.
Hanafi, Mahduh dan Abdul Halim, 2012, Analisis Laporan Keuangan. Yogyakarta: (UPP) STIM YKPN.
Harahap, Sofyan Syafri. 2008. Analisis Kritis Atas Laporan Keuangan. Raja Grafindo Persada, Jakarta.
Harahap Sofyan Syafri. 2011, Teori Akuntansi Edisi Revisi 2011. Jakarta: Rajawali Pers.
Husnan Suad dan Pudjiastuti Eny, 2002, Dasar-dasar Manajemen Keuangan, UPP AMP YKPN, Yogyakarta
Kasmir,2016.Analisis Laporan Keuangan. Jakarta : PT. RajaGrafindo Persada
Lesmana, R dan Surjanto, R. 2004. Financial Performing Analyzing: Pedo-man Penilaian Kinerja Keuangan untuk Perusa-haan Tbk, Yayasan, BUMN, BUMD dan Organisasi Lainnya. Ja-karta: Gramedia Pustaka Utama
Muslich, Mohamad. 2000. Manajemen Keuangan Modern (Analisis, Pe-rencanaan, dan Kebijak-sanaan). Jakarta: Bumi Aksara.
O Gill, James. 2006. Dasar-Dasar Analisis Keu-angan, Informasi Keu-angan Untuk Semua Manajer. Jakarta: PPM
Rivai, dkk, 2007, Bank and Financial Institution Management, Conventional and Sharia System, Jakarta; PT. Raja Grafindo Persada.
Rosemary Peavler, 2017, Calculate the Solvency, Liquidity, and Viability of your Firm
Samryn, L.M, 2011, Pengantar Akuntansi, Jakarta: PT. Raja Grafindo Persada
Sari Atmini, Wuryan. (2005). Manfaat Laba dan Arus Kas untuk Memprediksi Kondisi Financial Distress pada Perusahaan Textile Mill Products dan Apparel and Other Textille Products yang Terdapat di Bursa Efek Jakarta, Simposium Nasional Akuntansi VIII. Ikatan Akuntan Indonesia.Sartono, Agus. (2008). Manajemen Keuangan Teori dan Aplikasi. Penerbit BPFE: Yogyakarta.
Sawir, Agnes, 2009. Analisa Kinerja Keu-angan dan Perencanaan keauangan Perusahaan, PT. Gramedia Pustaka Utama, Jakarta.
Syamsudin, 2009. Manajemen Keuangan Perusahaan. Jakarta: PT. Raja Grafindo Persada.
Sugiyono. 2013. Metode Penelitian Pendidikan Pendekatan Kuantitatif, Kualitatif, dan R&D. Bandung: Alfabeta.
Tubels, Agus. 2015. Evaluasi Financial Distress pada Pemerintah Kota Bandar Lampung. Jurnal Akun-tansi.
Veithzal, Rivai, Andria Permata Vethzal dan Ferry N. Idroes. 2007. Bank and Financial Instution Management. Jakarta : PT Raja Grafindo Persada
DOI:
http://dx.doi.org/10.30598/sosoq.v8i2.1153
Refbacks
There are currently no refbacks.
This work is licensed under a
Creative Commons Attribution 4.0 International License
.
Soso-Q: Jurnal Manajemen has been Indexed by:
---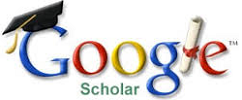 ---
Soso-Q: Jurnal Manajemen
p-ISSN: 2086-390X | e-ISSN: 2614-0012
Published by Soso-Q: Jurnal Manajemen, part of the Jurusan Manajemen Fakultas Ekonomi dan Bisnis, Universitas Pattimura.