ADOPSI E-COMMERCE PADA UMKM DI ERA PANDEMI COVID-19 (Studi Kasus pada UMKM di Kota Ambon)
Abstract
Senda Yunita Leatemia, in the era of the COVID-19 pandemic, a business is required to adopt existing technology to run its business. This study aims to determine the benefits that are felt after adopting e-commerce, the technology capabilities of UMKM to adopt e-commerce, and the level of application of e-commerce adoption to UMKM. The research method in this study is a quantitative method. Data analysis method used in descriptive statistical analysis using frequency tables. The results of this study state that the benefits of e-commerce are classified in the useful category, the technology capabilities are in the low category, and the level of e-commerce adoption is in the category low.
DOI:
http://dx.doi.org/10.30598/sosoq.v8i2.1144
Refbacks
There are currently no refbacks.
This work is licensed under a
Creative Commons Attribution 4.0 International License
.
Soso-Q: Jurnal Manajemen has been Indexed by:
---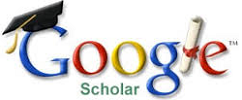 ---
Soso-Q: Jurnal Manajemen
p-ISSN: 2086-390X | e-ISSN: 2614-0012
Published by Soso-Q: Jurnal Manajemen, part of the Jurusan Manajemen Fakultas Ekonomi dan Bisnis, Universitas Pattimura.