ANALISIS TINGKAT KESEHATAN BANK MEGA, Tbk
Abstract
Penelitian ini bertujuan untuk mengetahui tingkat kesehatan pada PT. Bank Mega, Tbk selama tahun 2014-2017 dengan menggunakan metode RGEC. Metode RGEC merupakan salah satu alat analisis yang memudahkan dalam menilai tingkat kesehatan bank karena memberikan penilian yang terbuka terhadap faktor-faktor penting dalam usaha perbankan. Faktor-faktor yang dianggap penting tersebut diantaranya adalah : Penilaian profil resiko (Risk Profile), Penilaian Good Corporate Governance (GC), Penilaian rentabilitas (Earning) dan penilaian permodalan (Capital).
Penelitian ini menggunakan data sekunder. Data sekunder yang digunakan yaitu laporan keuangan yang dipublikasikan pada tahun 2014-2017. Dari data laporan keuangan tersebut kemudian dihitung rasio-rasio yang berkaitan dengan faktor-faktor yang dipertimbangkan dalam metode RGEC. Hasil dari rasio-rasio tersebut kemudian dipergunakan dalam penilaian tingkat kesehatan bank atau diteliti guna memperoleh predikat atau rating di mata bank indonesia, yaitu sangat sehat, sehat, cukup sehat, kurang sehat, atau tidak sehat.
Hasil dari penelitian yang dilakukan ini didapatkan bahwa dengan Metode RGEC PT Bank Mega, Tbk berada dalam kriteria sehat.
Kata kunci : Tingkat Kesehatan Bank, PT. Bank Permata, Tbk, Metode RGEC.



DOI:
http://dx.doi.org/10.30598/sosoq.v8i2.1118
Refbacks
There are currently no refbacks.
This work is licensed under a
Creative Commons Attribution 4.0 International License
.
Soso-Q: Jurnal Manajemen has been Indexed by:
---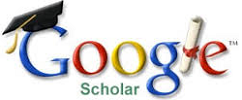 ---
Soso-Q: Jurnal Manajemen
p-ISSN: 2086-390X | e-ISSN: 2614-0012
Published by Soso-Q: Jurnal Manajemen, part of the Jurusan Manajemen Fakultas Ekonomi dan Bisnis, Universitas Pattimura.