A B C D E F G H I J K L M N O P Q R S T U V W X Y Z All
A
Adam, Felecia P
, Program Studi Agribisnis, Fakultas Pertanian, Universitas Pattimura (Indonesia)
Adam, Felicia P
, Program Studi Agribisnis Jurusan Sosial Ekonomi Fakultas Pertanian Universitas Pattimura (Indonesia)
Alfarisi, Salman
, Program Studi Agribisnis, Fakultas Pertanian, Universitas Pattimura Ambon Jln. Ir. M. Putuhena, Kampus Poka-Ambon 97233 (Indonesia)
Andini, Nova M
, Program Studi Agribisnis Jurusan Sosial Ekonomi Pertanian Fakultas Pertanian Universitas Pattimura Ambon (Indonesia)
Apituley, Yolanda M. T. N.
, Jurusan Sosial Ekonomi Perikanan Fakultas Perikanan Unpatti Ambon (Indonesia)
Ariza, Fathul Ulum
, Balai Pengkajian Teknologi Pertanian – Provinsi Papua Barat (Indonesia)
Astoko, Endro Puji
, Program Studi Agribisnis Fakultas Pertanian Universitas Islam Kadiri, Jl. Sersan Suharmaji No. 38 Kediri (Indonesia)
1 - 7 of 7 Items
 Template Jurnal Agrilan :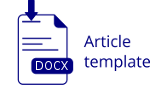 Agrilan : Jurnal Agribisnis Kepulauan index by :
Connect with your Academic Account: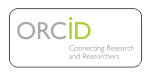 Plagiarism Chek by :


Reference Management Tools :

Assosiation With :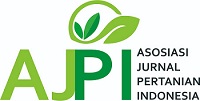 This work is licensed under a Creative Commons Attribution-NonCommercial-ShareAlike 4.0 International License.