RESILIENSI MASYARAKAT TERHADAP BANJIR (STUDI KASUS DESA BATU MERAH KECAMATAN SIRIMAU KOTA AMBON)
Abstract
Banjir yang terjadi di Kota Ambon, sering menimpa Desa Batu Merah sebagai salah satu wilayah yang menjadi langganan banjir. Oleh karena itu, penelitian ini dilakukan dengan tujuan untuk  menganalisis tingkat resiliensi masyarakat Desa Batu Merah dalam menghadapi banjir dan menganalisis karakteristik masyarakat dalam menghadapi banjir. Pengumpulan data dilakukan secara sengaja kepada 65 responden yang rumahnya tersebar sepanjang Sungai Batu Merah.  Analisis data dilakukan dengan tabulasi sederhana dan deskriptif kuantitatif.  Hasil penelitian menunjukkan masyarakat yang resilien mencapai 61,5 persen dan tidak resilien mencapai 38,5 persen. Kenyataan mengarahkan kesimpulan bahwa, sebagian besar masyarakat Batu Merah terkategori resilien terhadap banjir.  Karakteristik responden meliputi umur, status pernikahan, pendidikan, dan pekerjaan turut menentukan kemampuan resiliensi masyarakat. 
Keywords
Banjir; DAS Batu Merah; resiliensi
References
BPS, 2017. Kota Ambon dalam Angka Tahun 2017. Ambon : BPS
BPBD, 2018. Laporan Banjir di Kota Ambon. Ambon : BPBD
Brooks, Jean E. 2006. "Strengthening Resilience in Children and youths : Maximising opportunities through the school". Jurnal Children and School. 28(2).
Effendi, S dan Tukiran. 2014. Metode Penelitian Survei. Jakarta : LP3ES
Folke. 2006. "Resilience: The emergence of a perspective for social ecological sistemanalyse" Global Environmental change 16:253-267. Department of Sistems Ecology, Stockholm University, Stockholm, Sweden. Affeltranger.
Lebel, L., 2001. "Resilience and Sustainability of Landscapes". Dalam diakses tanggal 16 April 2019.
Longstaff et al. 2010. "Building Resilient Communities: A Preliminary Framework for Assessment". Homeland Securityaffairs. 4(3).
Maguire B dan Cartwright S, 2008. "Assessing a Community's Capacity to Manage Change : A Resilience Approach to Social Assessment". Australian Goernment Bureau of Rural Sciences. Commonwealth of Australi 2008. Dapat diunduh dari www.tba.co.nz/tba-eq/Resilience_approach.pdf.
Miles, M.B & Huberman A.M. 1984, Analisis Data Kualitatif. Terjemahan oleh Tjetjep Rohendi Rohidi. 1992. Jakarta : Penerbit Universitas Indonesia.
Mislan, 2011. "Bencana Banjir, Pengenalan Karakteristik dan Kebijakan penanggulangannya di Provinsi Kalimantan Timur". Jurnal (online). FMIPA Universitas Mulawarman.
Norris et al., 2008. Community Resilience as a Metaphor, Theory, Set of Capacities, and Strategy for Disaster Readiness," American Journal of Com- munity Psychology. 30(41): 127–50.
Rinaldi. 2010. "Resiliensi Pada Masyarakat Kota Padang Ditinjau Dari Jenis Kelamin". Jurnal Psikologi. 2 (5) 99-105.
Siregar, 2006. "Pengaruh Kepuasan Kerja Terhadap Intensi Turnover Karyawan Produksi Pada PT. Riau Crumb Rubber Factory". Medan.
Singarimbun, Masri dan Sofian Effendi. Metode Penelitian Survei. Jakarta: LP3ES, 2008.
USAID, 2017. Laporan Kajian Kerentanan dan Resiko Iklim Pulau Ambon dan Pulau Leasa, 2017.
DOI:
http://dx.doi.org/10.30598/agrilan.v7i1.890
Refbacks
There are currently no refbacks.
Copyright (c) 2019 Agrilan : Jurnal Agribisnis Kepulauan
This work is licensed under a
Creative Commons Attribution-NonCommercial-ShareAlike 4.0 International License
.
 Template Jurnal Agrilan :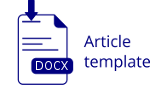 Agrilan : Jurnal Agribisnis Kepulauan index by :
Connect with your Academic Account: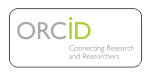 Plagiarism Chek by :


Reference Management Tools :


This work is licensed under a Creative Commons Attribution-NonCommercial-ShareAlike 4.0 International License.