RESILIENSI NAFKAH RUMAH TANGGA MASYARAKAT PESISIR DI NEGERI TAWIRI KECAMATAN TELUK AMBON KOTA AMBON
Abstract
Penelitian ini bertujuan untuk 1) Mengetahui resiliensi nafkah rumah tangga masyakat pesisir di Negeri Tawiri; 2) Mendeskripsikan faktor-faktor yang mempengaruhi resiliensi nafkah rumahtangga masyarakat pesisir di Negeri Tawiri. Metode pengambilan sampel yang dilakukan adalah secara sengaja (purposive sampling) dengan mengambil sampel sebanyak 30 responden. Data dianalisis dengan menggunakan metode kualitatif. Hasil penelitian menunjukkan bahwa: 1) Resiliensi dapat mempengaruhi masyarakat pesisir terhadap pola pikir untuk menjalani, mengatasi dan kuat saat menjalani kesulitan dalam mencari nafkah dan yang paling mempengaruhi adalah sumber resiliensi eksternal dan individu; 2) Resiliensi nafkah rumahtangga dipengaruhi dua faktor utama yaitu, faktor budaya dan faktor intelegensi. Kedua faktor tersebut mendominasi rumah tangga masyarakat pesisir namun yang lebih mendominasi adalah faktor Budaya. Hal itu karena adanya kebiasaan yang sudah ada sejak dulu dan terus di pertahankan sebagai warisan.
Keywords
Masyarakat pesisir; nafkah; resiliensi; rumahtangga
References
Grotberg, E. H. 1999. Countering Depression with the Five Building Blocks of Resilience. diakses 12 april 2018
Grotberg, E.H. (2004). A guide to promoting resilience in children: Strengthening the human spirit. The Hague, Netherlands: The Bernard van Leer Foundation. Available at: diakses 20 maret 2018
Holling, C. S. 1973. "Resilience And Stability Of Ecological Systems". Annual Review of Ecology and Systematics. 4 (1): 23
Kurniawan. A. (2016). "Sejarah Pendidikan Masyarakat Pesisir Nusantara". Ilmu Kependidikan. 4 (2): 97
Nawawi. M. N. 2018. Sosial Ekonomi Masyarakat Pesisir diakses tanggal 2 maret_2018
Pattiselanno, A. E., Tuhumury, M. T., Wenno, N. F. & Sopamena, J. F. (2017). Collaborative Livelihood Strategy: A Reflection of Social Network in Economic Activity (Case Study in Small Islands, Maluku Province, Indonesian). International Journal of Environment, Agriculture and Biotechnology (IJEAB). 4 (2): 5
Thubany. S. H. (2013). "Pengaruh Pendidikan Terhadap Kehidupan Keluarga". Sosiologi Reflektif. 8 (1): 241
Thompson JA, Tracie S, LaDon S. 2012. Increasing Risk Awareness: The Coastal Community Resilience Index. Diaskses 15 Juni_2018.
Titaley, P. A. 2006. "Kebijakan Revitalisasi Pertanian di Maluku". Citra Satelit LAP AN, Maluku.
Zuhudy. A. 2013. "Pemberdayaan Nelayan Pesisir Laut dan Pantai". Laporan Penelitian. Makassar: Universitas Negeri Makassar.
DOI:
http://dx.doi.org/10.30598/agrilan.v6i3.851
Refbacks
There are currently no refbacks.
Copyright (c) 2019 Agrilan : Jurnal Agribisnis Kepulauan
This work is licensed under a
Creative Commons Attribution-NonCommercial-ShareAlike 4.0 International License
.
 Template Jurnal Agrilan :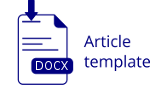 Agrilan : Jurnal Agribisnis Kepulauan index by :
Connect with your Academic Account: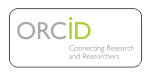 Plagiarism Chek by :


Reference Management Tools :

Assosiation With :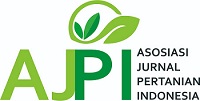 This work is licensed under a Creative Commons Attribution-NonCommercial-ShareAlike 4.0 International License.