STRATEGI NAFKAH KELUARGA PADA KAWASAN WISATA PANTAI DI DESA LUMASEBU KECAMATAN KORMOMOLIN KABUPATEN MALUKU TENGGARA BARAT
Abstract
Petani di Desa Lumasebu pada dasarnya mencari dan memenuhi setiap kebutuhan keluarga dari sektor pertanian dan sektor perikanan. Semakin banyaknya kebutuhan keluarga dan adanya budaya sasi mengakibatkan petani memanfaatkan tempat wisata pantai untuk melakukan usaha warung atau kios. Penelitian ini bertujuan untuk mengetahui strategi nafkah yang dilakukan keluarga petani dalam mempertahankan hidup pada kawasan wisata pantai. Metode pengambilan sampel menggunakan metode sensus sebanyak 14 keluarga dari 158 keluarga yang melakukan usaha pada kawasan wisata pantai. Data diolah dan dianalisis dengan analisis kualitatif. Hasil penelitian menunjukkan strategi nafkah yang digunakan ada dua yaitu stategi strategi akumulasi modal dan strategi konsolidasi.. Penelitian ini dapat menyimpulkan bahwa strategi nafkah digunakan responden untuk memenuhi kebutuhan keluarga yang semakin meningkat serta keinginan untuk mengembangkan usaha sehingga memperoleh tingkat pendapatan yang lebih baik.
Keywords
Strategi Nafkah; Wisata Pantai; Petani
References
Arikunto, 2005. Manajemen Penelitian. Jakarta : Rineka Cipta.
Bayu, P. 2012. Ekonomi Mikro : Pengantar Ilmu Ekonomi 1. Surabaya : Jendel Pustaka Utama.
De Haan, L.J. 2000. Globalization, Localization, and Sustainable Livelihood Sociologia Ruralis ( ): 339-365
Dharmawan, A.H. 2007. 'Sistem Penghidupan dan Nafkah Pedesaan: Pandangan Sosiologi Nafkah (livelihood Sociology) Mahzab Barat dan Mahzab Bogor' dalam Sodality: Transdisiplin Sosiologi, Komunikasi dan Ekologi Manusia 1(2).
Elfemi, N. 2013. 'Sasi, Kearifan Lokal Dalam Pengelolaan Sumber Daya Laut di Desa Adaut, Kecamatan Selaru, Kabupaten Maluku Tenggara Barat. Ambon
Ellis, Frank. 2000. Rural Livelihoods And Diversity in Developing Countries New York : Oxford University Press.
EnsiklopediaNasional Indonesia Jilid I, 1990. Jakarta : Cipta Adni Pustaka.
Faturochman, Pupuh, & M. Sobri. 2000. Peranan Keluarga, Sekolah, & Masyaratakat dalam Pembentukan Kepribadian. Jurnal Psikologi Indonesia (ISPSI). (3): 1-14.
Fridayanti, Novia et. al. 2013. 'Analisis Struktur dan Strategi Nafkah Rumah Tangga Petani Sekitar Kawasan Hutan Konservasi di Desa Cipeuteuy, Kabupaten Sukabumi' dalam Sodality : Sosiologi Pedesaan 1:1
Fukuyama, 2001. Social Capital; Civil Society and Development, Third World Quartely, Vol 22:
Parera, Olivia et. al. "Etika Moral Dan Strategi Nafkah Pekerja Harian Lepas Pada PTPN XIV Kebun Awaya Kecamatan Telpaputih Kabupaten Maluku Tengah".Jurnal Agrila 3(1).
Pattiselanno, A.E., Tuhumury, Massie.T.F, Noviar F. Wenno, & Juanita F. Sopamena. 2017. 'Collaborative Livelihood Strategy : A Reflection of Social Network in Economic Activity (Case Study in Small Islands, Maluku Province, Indonesian)'. International Journal of Environment, Agriculture and Biotechnology (IJEAB). 2 (50).
Sakti, 2000. Strategi Kelangsungan Hidup Pengusaha Tanaman Hias. Skripsi Makassar : Universitas 45.
Scoones, I. 1998. Sustainable Rural Livelihood : A Framework for Analysis. IDS Working Paper No 72. Institute of Development Studies, University of Sussex, Brighton.
DOI:
http://dx.doi.org/10.30598/agrilan.v6i1.344
Refbacks
There are currently no refbacks.
Copyright (c) 2019 Agrilan : Jurnal Agribisnis Kepulauan
This work is licensed under a
Creative Commons Attribution-NonCommercial-ShareAlike 4.0 International License
.
 Template Jurnal Agrilan :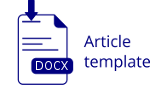 Agrilan : Jurnal Agribisnis Kepulauan index by :
Connect with your Academic Account: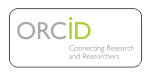 Plagiarism Chek by :


Reference Management Tools :

Assosiation With :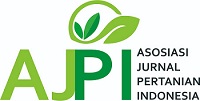 This work is licensed under a Creative Commons Attribution-NonCommercial-ShareAlike 4.0 International License.